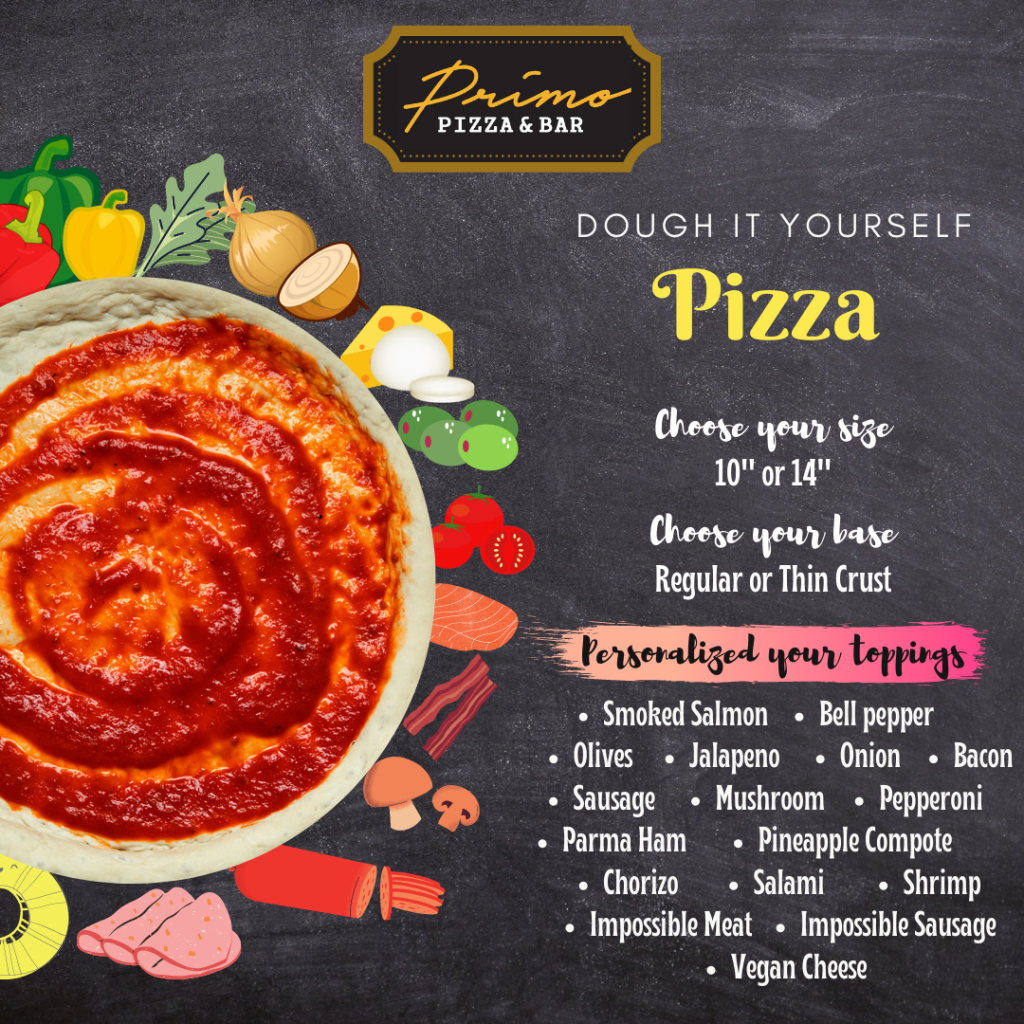 Let us discover your kids creative side.
We are a small but efficient team that works tirelessly to bring great tasting home-cooked pizza bases. Offering fresh ingredients, we have developed a selection of super-thin bases and tasty homemade sauces to make the perfect modern twist-style pizza.
We know how important it is for the kids to enjoy their free time with families during the weekend, but we believe that having a little time to enjoy and have fun making pizza of their own gives them the joy that takes away weekday blues. 
Create your own unique tea time special pizza, all you need to do is add one of our sauces to the base of your choice, add your favorite toppings and within 5 -7 minutes you will be dining on a stunning homemade pizza with a taste of Primo.
HK$199 per child, includes a 10inch pizza base, a homemade sauce, and toppings of their choice. A choice of 1 free drink (soda or juice)
 – It's your pizza … your way! So let your kids join us every Saturday and Sunday from 2 pm to 5 pm.